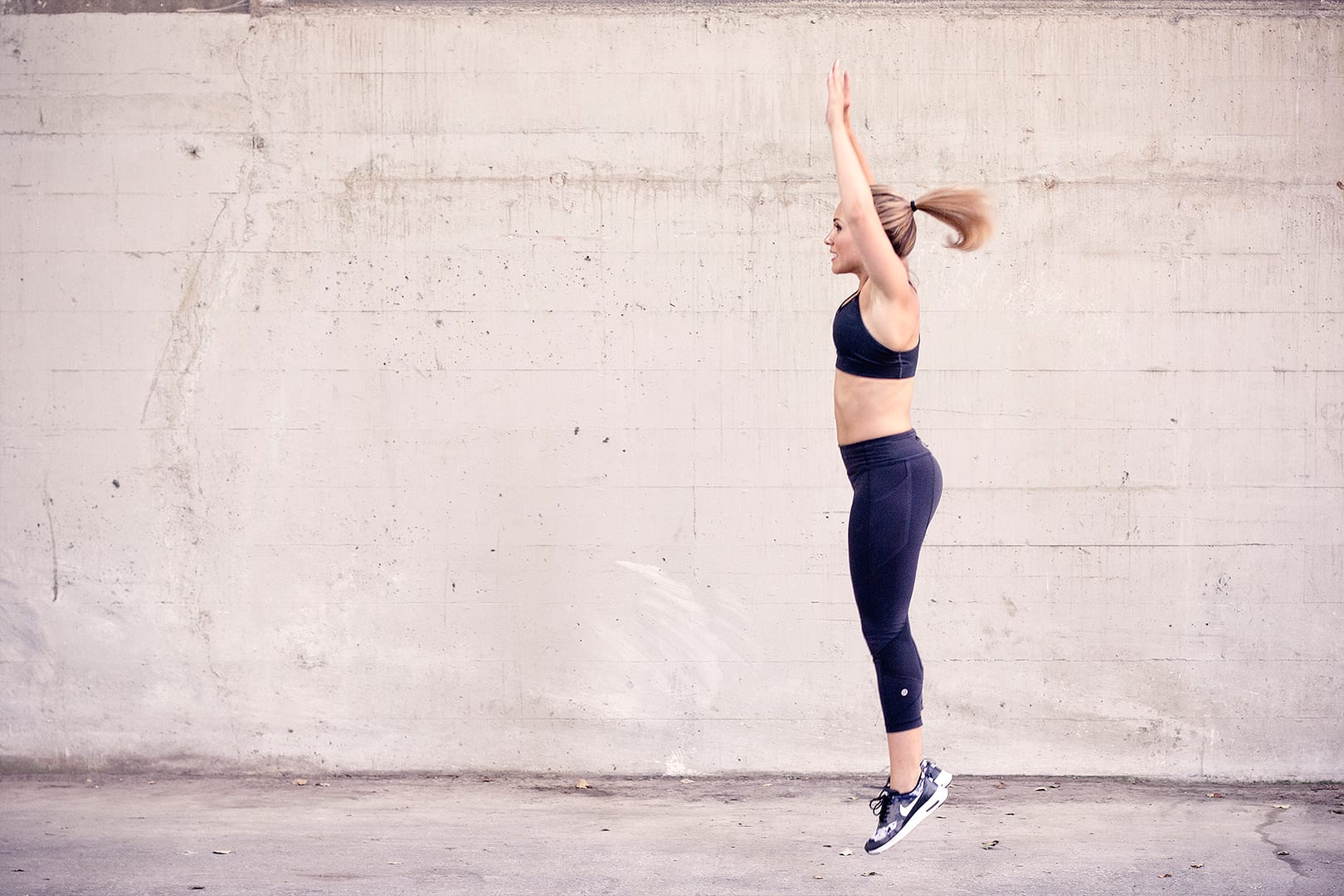 The Only Habits You Need To Get The Fittest And Healthiest You've Ever Been! And Stay There!
Thank you for reading this. I wrote this guide as a measurable tool you can use to track your progress on becoming the healthiest version that fits your lifestyle.
There is no one measurement that fits all. The most successful fitness plans are when you find what fits your lifestyle and can be sustained with all the ups and downs throughout the course of your life.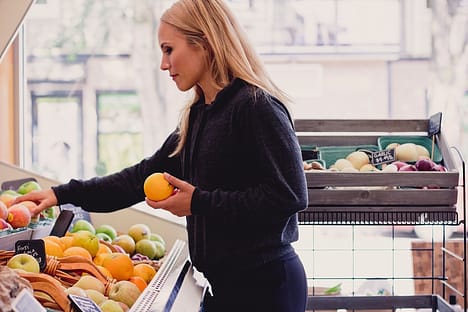 This is my fool proof guilt free checklist
Try my habits for 30-days and the results will speak for themselves!
Here is my story on how I figured out what worked for me:
I had a habit of creating a lot of high expectations for myself. I would tell myself I had to accomplish a to z and every day in order to feel good about my body. Some days felt successful and some days felt so hard. I would beat myself up and feel like a failure. I was missing out on how to create enjoyment out of my life and only create misery for myself.
Fast forward to various life experiences experiences, many chats with successful coaches and reading various self help books I came to a realization which became my philosophy:
There is no need to beat yourself up, what you need are goals and a fool proof plan. Small daily steps (known as habits) that are done consistently.
You are probably still wondering where do I start?
I feel like I have so many things I want to change about myself, how do I know which ones to begin with so I can begin to feel better about my body?
Start by writing out what it is you want to achieve for yourself.
Paint a picture in words or if you are a visual person in a drawing or picture of some sort. Have that in front of you every day.
Remind yourself why you want this for yourself. Then choose one, three, five or all ten habits based on what feels realistic for you. You have created your plan now its all about execution!
Forget about telling yourself you can't. This is a lie that we tell ourselves to get us to stay exactly where we are and never make the leap to change our lives for the better.
The truth is the only way to make a habit stay a habit is by allowing yourself to choose a realistic start.
I have created 10 daily habits that you can put into your life to start seeing changes in as little as 7 days. You can start with as few or all as long as it is realistic for you.
Don't aim for perfection. Aim for success.
Success is achievable. Success is one small step at a time. The rest and best is yet to come.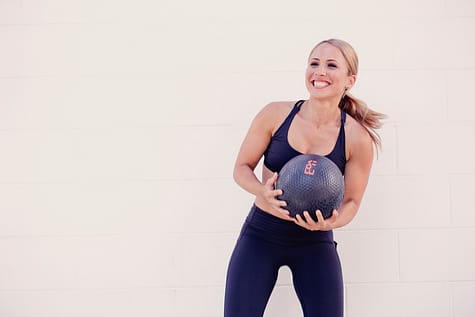 HOW IT WORKS
Each day, your goal is to check off each habit. Track your progress and strive to achieve 100% every day.
I understand sometimes life will get the best of you and that is ok. It's best to start off with realistic changes to your lifestyle and add more as you progress.
Your version of 100% at any given moment will be different from someone else. The main point is for you to decide what habits are going to work for you only. You will find what habits suit you and watch your body get the results you've always wanted!
Remember its great to celebrate when you hit your goals! Share your progress with your support network and strive to treat your body even better the next day.
The goal is to make the daily habits fit your life, not the other way around!
Here it is… Your Daily 10 Checklist!
#1 Morning Lemon Water – Start your morning by flushing out toxins, increasing the alkalinity in your body. Lemon water helps to de-bloat your body and decrease inflammation. Drink up!
#2 Drink water throughout your day –Aim anywhere from 1 to 4 L of water per day. We need water to help digest food, reduce hunger, and increase energy!
#3 Daily 30 min of cardio – do this in any form. Walking, running, cycling, intervals, do it every day, your body will thank you. Check out this link for examples on how to increase movement in your life!
#4 Three full body strength workouts per week and 2 foam rolls per week – to make sure you stay strong and flexible. Check out my full body workout and foam rolling routine here.
#5 Dry Brushing – do this for three minutes before every shower. Helps to increase circulation and reduce cellulite. Check out this blog for the exact routine and brush to get to start reducing cellulite today!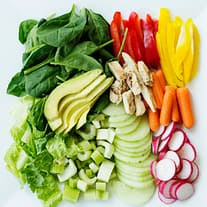 #6 Meal prepping –  take time to schedule your shopping and prepping breakfast, lunch and dinners. Click this link to see how to make meal prepping easy for you.
#7 Portion control– Your goal is to get your plate 50% full of veggies in your lunches and dinners. The other 50% belong to protein, grains and a small amount of fat. Aim to consume 3 to 5 meals per day; breakfast, lunch and dinner are your main meals and then add one to two snacks in your day. Click here for my my guidelines to portion control and here for all my easy snacks to make in under 5 minutes!
#8 Getting your sleep – to reduce food cravings and stress. The less we sleep, the more our brain craves sugar to keep you awake and deal with your day to day. Aim for 7 to 9 hours every day. Try to get to bed earlier vs sleeping in. Your body prefers going to bed at a reasonable hour!
#9 Meditation – The best way to de-stress! If you are new to this start with just 5 minutes a day. You goal to is build yourself up to 60 min per day. Meditating to yourself can mean any number of things; it can be reading a book, going for a walk in nature, sitting in silence for 5 min in the morning. Whatever it is, something to help you zone out to your every day hustle and bustle and create a recharge for your energy levels. Click link for more information on how to build small doses of meditating into your life.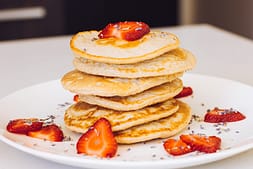 #10 Scheduling in your 20% –  how to create moderation so you enjoy indulging without the guilt! Desserts, treats, whatever you want to call them, they are supposed to be in your life to enjoy! Just like you schedule your workouts, meal prepping and whatever else you need to set up success with your fitness goals, you need to schedule in your time to let go of those goals and enjoy whatever you feel like in that moment
But what if I don't know how to create moderation in my life?
I have been there too… I can relate to this. I have come up with a fool proof system to find what moderation means to you.
Here is my trick:
Depending on the day and how I feel, I eat every 2-4 hours.  This is what I call eating intervals. I also know I eat 4 to 5 meals per day depending on the amount of physical activity I will be doing. To make this simple let's say I eat 5 meals per day; breakfast, lunch and dinner along with two snacks in between meals.
5 meals per day x 7 days in a week = 35 meals in one week. 80% of those meals is 28. I need to make sure 28 of my meals are part of my daily habits. 7 of the other meals are to be scheduled to enjoy my treats. That means I could have one treat per day!
Here are some examples of what a treat consists of:
One 5oz glass of wine
One glass of beer
One high ball
Half a slice of cake or pie
Half of a large cookie (or one small cookie)
One small scoop of ice cream
4 small squares of chocolate your choice
Until your 20% becomes a habit, schedule your treats so you can learn when to have those moments without guilt. Teach yourself how to enjoy all those yummy treats because that is what they are there for!
As you start to get comfortable adding in your healthy meals and treats you can play around with your 20%. Do you prefer to have it on one day or do you prefer to have it all at once? This is all about math and how your body responds to your choices.
Take the time to experiment and track what works best for your discipline to eat well and how your body responds to your food choices and treats.